Project Coordinator
Michael Muntet
Michael Muntet first met Jörg Baetge in 2014. Prior to his official role as project coordinator, he worked for IAPS as a translator and assisted German donors during their stay in Kenya. His father was chairman of the IAPS Parent Council for more than 15 years.
He is Maasai himself and the first born in a family of 12. He led a classic nomadic life with his family in his youth. As a young boy, he attended IAPS from 2000 to 2003, which at the time only went to 3rd grade. The students did not learn there in buildings, but under one of the two acacia trees after which the school is named (Ilkeek Aare = Two Trees).
He then transferred to a neighboring school called Empaash Primary School to complete his primary education in 2008. In 2013, he graduated from high school in the town of Narok. In 2014, he began studying computer science at Kenya Methodist University in Nairobi, which he has since completed as a "Bachelor".
Since 2019, Michael is officially the project coordinator for the Lions Club of Münster Landois and the foundation "Home4Education". He is the link between IAPS and the donors and ensures good communication between all parties. Most importantly, he supports the team in structuring new projects, finding local partners, and managing the projects.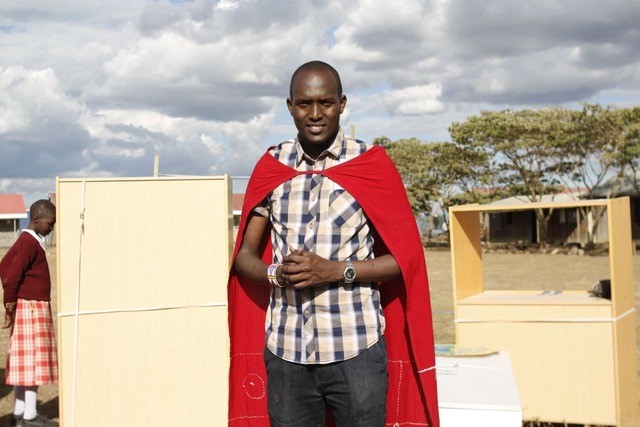 Michael is very good at putting himself in the shoes of parents and students. During his time at Empaash Primary School, he had to walk 8 km to school in the morning and evening. In doing so, he had to take books, water and sometimes collected wood to cook lunch.
We are very happy to have a trusted person like Michael in our team, without whom the work on the ground in Kenya would hardly be possible for us from afar.